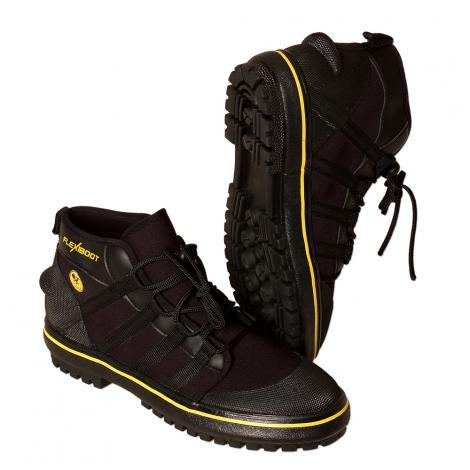 Flexiboot
With it's sturdy sole, the traditional Flexiboot is a great fit for both wetsuit and drysuit divers.
If you are doing the type of diving that requires a rugged dive boot, then the Flexiboot is an excellent choice. Almost as smooth as a normal wetsuit boot, the Flexiboot is thin enough to fit most fins.
For our drysuits, the Poseidon Flexisuit and Poseidon Evolution, the Flexiboot is a perfect pairing. These boots will lengthen the life of your drysuit by protecting the socks from wear and tear.
The Flexiboot is made out of neoprene and enhanced with rubber on key areas to provide additional support and comfort.
The boot comes equipped with cord locks and heel strap brackets.