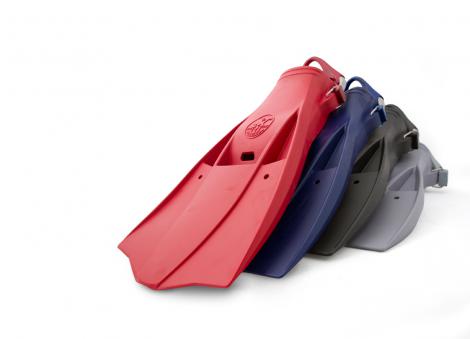 Trident Fin
Short rubber fin for the technical diver
The Trident Fin is ideal for those who prefer a rigid rubber fin.
It comes with a stainless steel strap for easy on and off. One of the shortest fins of its kind, Poseidon's Trident has an edge on the side designed for heightened maneuverability. This fin is very popular among technical divers.
Colours: Black, Red, Grey, Blue
Material: Made from 100% rubber with rubber coated stainless steel strap.
Technical features
> Compact deign for efficient mobility
> Stainless steel strap with easy grip
> Easy on and off
> Fin equipped with dynamic edge for powerful thrusts