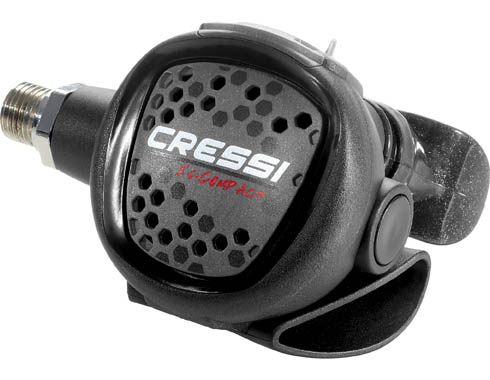 Second Stage
-Compact shape reduces weight and in-water drag.
-Nearly all of the face acts as a purge button for easy access and fast clearing.
-Dive/pre-dive Venturi switch boosts air delivery at depth and minimizes freeflow at the surface.
-Streamlined exhaust tee directs bubbles to the side for a clear field of view.
-Made from lightweight techno-polymers, reducing jaw fatigue while diving and reducing overall weight for travel.